Trust Launches Award for Schools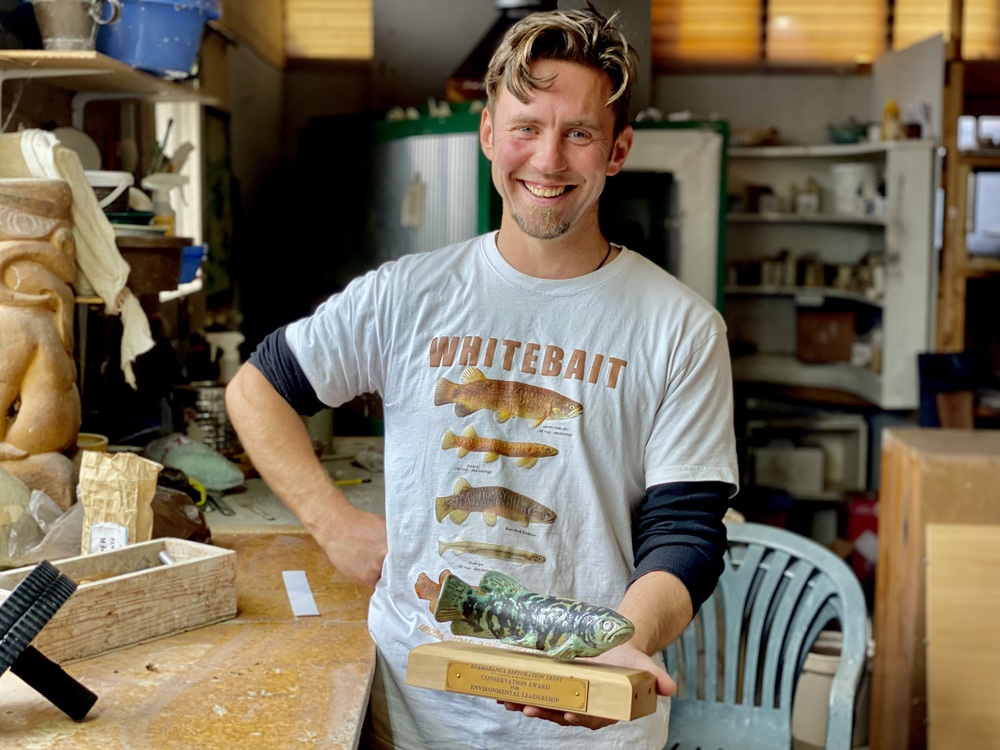 "Toitū te marae ō Tāne, Toitū te marae o Tangaroa, Toitū te tangata."
This whakatauki [proverb], which translates as "if the forest and the ocean are strong, so too are the people", will be emblazoned on the base of the new Ruamahanga Restoration Trust Conservation Award for Environmental Leadership trophy - soon to be gifted to Wairarapa schools to present at their annual prize giving.
The award is the creation of the Ruamahanga Restoration Trust: formed in 2019 by a collective of Rathkeale College old boys to support schools and communities across the Ruamahanga River catchment with environmental restoration projects.
The Trust's signature project is its Schools Behind Our River programme, designed to empower rangatahi [youth people] to become caretakers of their environment through hands-on learning experiences: from riparian planting, to monitoring water quality using DNA testing, to establishing their own pockets of native bush and regenerating wetland spaces.
Twenty schools are currently involved with Schools Behind Our River - with the Trust raising $160,000 over the last three years towards resources, field trips, and planting events.
The Conservation Award for Environmental Leadership will be given to each of the schools to present to a student who "demonstrates principles of kaitiakitanga [guardianship] of their environment and demonstrates leadership skills in environmental conservation, restoration, or innovation within their school and community".
The Trust commissioned Masterton ceramics artist Sam Ludden, himself a staunch environmental advocate, to make each of the 20 trophies: which features a sculpted kokopu - a galaxiid fish once plentiful in Wairarapa - as the centrepiece.
With guidance from local iwi and mana whenua, Ludden also chose the whakatauki - which reflects the role rangatahi can play in safeguarding Wairarapa's waterways, biodiversity, and natural heritage.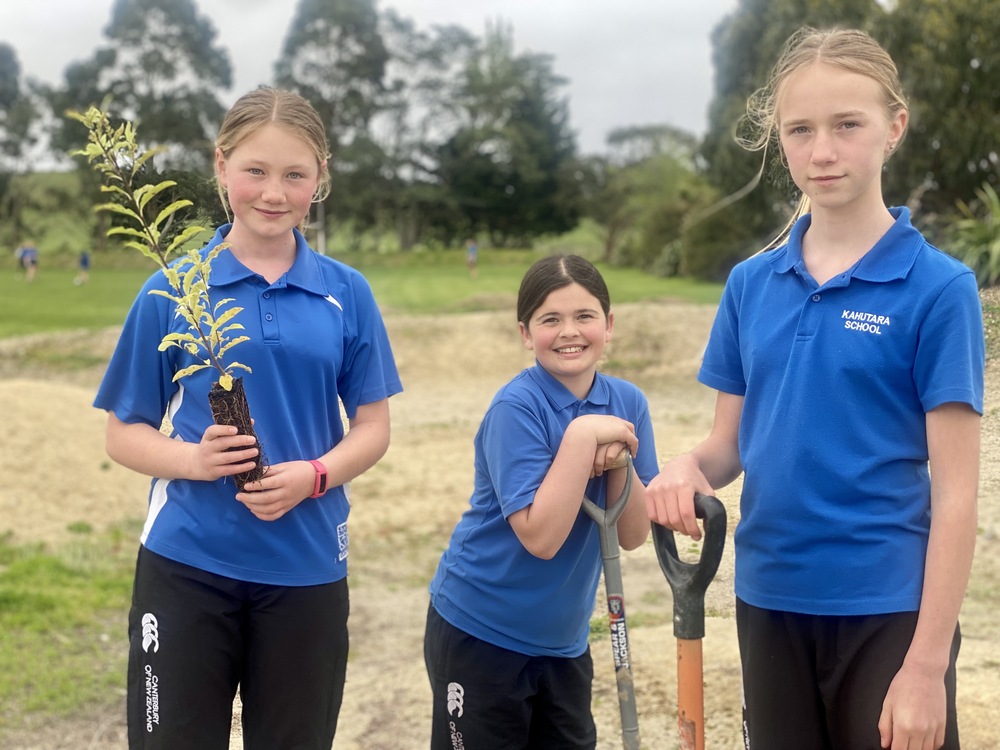 Trust co-founder Campbell McLean said the award helped cement environmental protection within the school curriculum in Wairarapa - and hoped it would inspire more students to "get involved and make a difference".
"Young people are the future stewards of our land --- we need to engage them while they're young so we can pass the baton to the next generation," McLean said.
"We can see that young people are actually very concerned about what they're seeing on the news. They're concerned about things like climate change, rising sea levels, carbon emissions and the loss of biodiversity.
"They have a greater awareness of these issues -- and it's been really cool to see them and their teachers channel that into positive actions.
"This award creates more incentive for young people to spend time outdoors, connect with nature, and find help find real-world solutions."
McLean said the idea for the Trust arose from a conversation he had with fellow Rathkeale alumnus Chris Morrison while hiking through the Fiordland National Park - where they wondered what they could do to protect "the wellbeing of New Zealand's indigenous flora and fauna for future generations".
They decided to "start small" and focus on an area dear to their heart: the Ruamahanga River, which had been "a huge part of life" at Rathkeale.
In 2019, alongside a group of other Rathkeale old boys, the two friends set up the Trust and began work on Schools Behind Our River, first engaging with Rathkeale and Opaki Schools.
The programme continued to grow and, with support from funders Masterton Trust House, Eastern & Central Community Trust, and the One Foundation, the Trust provided schools with "thousands of native seedlings", HoS water analysis kits, and eDNA multispecies test kits, and tracking and trapping equipment to assist with predator control.
"There are a lot of teachers who are passionate about this work -- but haven't had access to the materials," McLean said.
"During covid, so many extra resources are going towards relief teaching and remote learning, teachers don't have extra funds for plants and science kits.
"So, we can help relieve that burden, and make sure teachers have that support."
The Trust is also assisting schools with significant projects to help restore wetlands and native forests: for example, Rathkeale students are restoring two disused sewage-treatment ponds adjacent to the school's Eco-Trail site.
Native planting around the ponds will help create a habitat for native birds and tributaries for marine life, such as tuna kuwharuwharu [long fin eel] and mudfish.
The Trust looked forward to the completion of the Ruamahanga Environmental Award - which can acknowledge a student's work and service in media communications, data collection, trapping, planting, or volunteering work.
Ludden said the kokopu as the centrepiece was particularly significant - as the fish has "many special characteristics", including serving as an indicator of stream health.
"If we're not finding these native species in our waterways, we need to ask 'why?' And 'what can we do about it?'" he said.
"Our long-term aim is to see these taonga return to where they should be."
First published in Wairarapa Midweek, 20 July 2022
By Erin Kavanagh-Hall, erin.kavanagh-hall@age.co.nz